SteemIt
There are plenty of reviews written on "The Revenant", but what is less known are some interesting facts behind the film's production processes. Even before the film was completed there were rumors emerging about the director's somewhat idiosyncratic, almost dictatorial approach in making this movie.
"The Revenant" chronicles the adventure of the real-life fur trapper Hugh Glass. It is based on a book by Michael Punke, titled: "The Revenant: A Novel of Revenge". However, Punke's novel was preceded by the magazine report and novels by varied authors, each offering different angle on the main character's survival experience. There were three books on the life of Hugh Glass written long before Michael Punke's 2002 novel came out, such as: 'The Saga of Hugh Glass,' which was published in 1976 and 'The Lord Grizzly" a 1954 the biographical novel by Frederick Manfred. It too describes the survival ordeal of a real mountain man, Hugh Glass. There are claims that all existing versions have been inspired by an actual event that happened in 1823. The trapper, Hugh Glass, was abandoned by his fellow fur trappers to fend for himself in the wilderness of freezing South Dakota.
Alejandro González Iñárritu cinematic interpretation is a gritty and a rather grim film about survival and a search for justice: man-versus-bad guys-versus-wild bear-versus-nature. It is the story of revenge, the tale of lost love, of human greed and cruel betrayal but above all it is about the power of human spirit. Not an easy mix. Alejandro González Iñárritu, for better or worse, made the actual filming quite a brutal experience by. To shoot his film, he chooses the most desolate and unforgiving wilderness of Alberta, Canada as the preferred location. Iñárritu and his cameraman were adamant that scenes be shot outdoors in a snow covered landscape in a remote location using natural light. Has such decision paid off?
In the film, Hugh Glass (DiCaprio) is shot at, is almost buried alive, he suffers a broken ankle, he is savagley mauled by a bear, falls into a frozen river, his son is killed, he faces constant hunger, his body is badly lacerated, he is forced to eat raw liver, chews snakeskin, and he keeps warm by gutting the horse and hiding in its warm carcass.
These are just some of the ordeals we as the audience observe! All this is pretty rough going. One can only guess that the story of the actual incident was over-embellished as most of the injuries that befell Glass would have beyond survival. Poetic licence, perhaps? Even so, it seems that Alejandro González Iñárritu aimed to recreate the psychological and physical condition that the trapper of the novel would have experienced. The choice of location is just one of the factors that made the making of "The Revenant" the one of toughest film ever produced.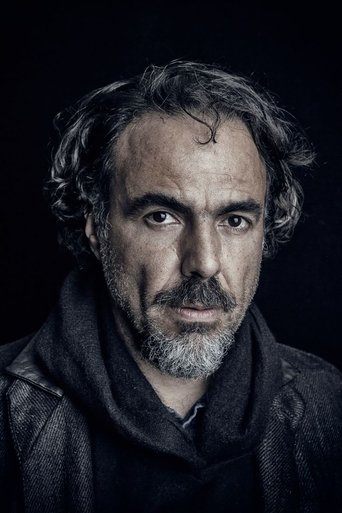 It seems quite obvious that Alejandro González Iñárritu purposely chooses to bring his star actor to work in a cold temperature and in the middle of nowhere - perhaps taking it to be essential to give the story a credibility: if you want to show what it is like to suffer extreme cold - be cold! If you want to show what is like to eat raw liver - eat raw liver. The story is that the fake liver on offer looked too fake so the raw bison liver was produced - Leonardo is asked to chew on a real raw piece. Being very professional and committed actor Leo eats the raw offal and the blood from it runs down his chin. We ought to admire his dedication as it said that at the time DiCaprio was vegetarian!
The director offers his take on the necessity to stick to realism as much as possible:
We were, in a way, surviving. And when you are in that state of mind, believe me you do things better,…if we ended up in green-screen with coffee and everybody having a good time, everybody will be happy, but most likely the film would be a piece of shit." Revenant is about survival, and the actors and crew benefited from having to make it in nature."
DiCaprio jokes:
I certainly don't eat raw bison liver on a regular basis,… When you see the movie, you'll see my reaction to it, because Alejandro kept it in. It says it all. It was an instinctive reaction.
The point is, that when we see DiCaprio et al shivering, going all blue and purple in the face and hands, we know they are not just acting! For this fact alone I admire this film. It is said that many crew members did not like working in the inhospitable environment where the temperature rarely rose above minus 30 and at times falling as low as minus 40. Unable to cope with these conditions, some crew members chose to leave the set! But those that stayed soldiered on. As DiCaprio later observed:
With temperatures falling below minus 40 every day was a battle for myself and a lot of other people not to get hypothermia…at that point we couldn't really open our eyes. And our fingers locked together and the camera gear locked together, and I just looked at Alejandro and said, I'm all for enduring realism but there comes a point when nothing is operable.'" Iñárritu admitted (temporary) defeat and suspended production for five weeks…We all worked incredibly hard. Whether it was constant extreme weather, or cameras not working because it was forty degrees below zero. They were very tough conditions. I don't think anyone could have predicted the challenges that this movie gave us. It threw everything at us that you could possibly imagine.
They all lived to tell the tale. So now, go and watch an excellent performance by Leonardo DiCaprio. Observe the directing skills of Alejandro González Iñárritu and of course give a big applause to the rest of the crew for they all collectively and individually suffered for their Art.
Created: 08/11/2018 10:50
Last Edited: 08/15/2018 11:40
Comments (3)
Great article about a great movie.
Congratulations @way-i-see-it! You received a personal award!
| | |
| --- | --- |
| https://steemitimages.com/70x70/http://steemitboard.com/@way-i-see-it/birthday1.png | Happy Birthday! - You are on the Steem blockchain for 1 year! |
You can view your badges on your Steem Board and compare to others on the Steem Ranking
Vote for @Steemitboard as a witness to get one more award and increased upvotes!