We've had to wait a while to get 'Ant Man and The Wasp' released in the UK. A month in fact. And a month in the 21st century can be a long time to avoid spoilers on your news feeds, from the merchandise, or just from loose lipped individuals who don't care about the movie going experience as much as you do. Yet despite the sports ball enforced delay, I'd remained pretty spoiler free, and apart from seeing the trailers (which I'll get to later on) I was going into 'Ant-Man and the Wasp' anticipating another well crafted chapter in Marvel Studio's now 11th year of movie making.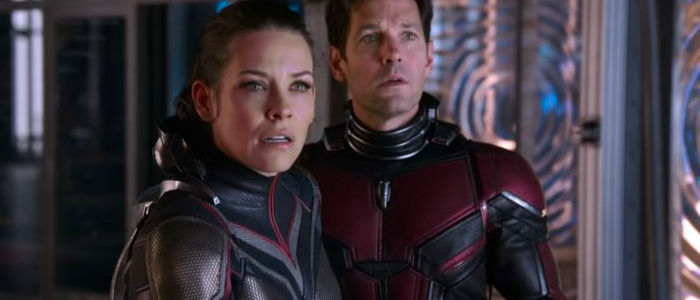 Paul Rudd's Ant-Man is under house arrest dealing with the consequences of being involved in 2016's 'Civil War' helping his hero, Captain America, and old Ant-Man (Michael Douglas) and Evangeline Lilly's The Wasp are in hiding, trying to figure out how to rescue the original Wasp from the 'Quantum Realm' (a place that's going to become increasingly more and more important to the larger Marvel Universe). That's all you need to know really, and if director Peyton Reed struggles in the first 20 minutes to find the right balance between set-up, character development, and reminding you what happened in the previous Ant-man movie, know that by the time we're re-introduced to Michael Pena, David Dastmalchian, and the rest of Ant-man's ex-con mates at their struggling security firm, the movie starts to deliver the laughs and adventure that we've come to expect from Ant-man and his crew, along with some great additions to the Marvel roster including Larry Fisburne and Michelle Pfeiffer. There's brilliant body swap/size gags that have Paul Rudd showcasing the best of his physical comedy, and another comical Michael Pena voice over routine reminding us of Ant-Man's Edgar Wright influenced roots.
The action is inventive and entertaining, and makes great use of the size changing abilities of our heroes and heroines, though once again I wish that movie studios would exercise some restraint when it comes to trailers - all of the smart stuff I'd already seen, and it's leading me to seriously considering a self imposed trailer embargo for both the upcoming Captain Marvel and Infinity War sequel.
The movie is routed firmly in the larger Marvel Universe, and indeed one or two sequences lay the foundations for what might be the solution to the gauntlet sized hole currently punched right through the centre of it, but 'Ant-Man and the Wasp' manages to retain it's own identity with it's quirky personal humour, original set pieces, and consistent musical scoring from Christophe Beck. I'm pretty sure there's a couple of insect size holes in the plot and practicals of the story I've just watched, but I can get over those because of the large amount of fun I'm having watching The Wasp kick criminals' asses around a kitchen, and Ant-Man and his insect buddies stress about not being eaten by seagulls.
One of the criticisms levelled at many a super-hero movie is that the villains are never fully realised, and arguably the first Ant-Man movie has one of the worst, so it may just be that the biggest strength of 'Ant-man and The Wasp' is that it doesn't feel the need to have a real villain - yes, there are some bad guys and some gangsters, but after the devastation wrought by Thanos in Infinity War, 'Ant-Man and The Wasp' brings a much needed levity and fun to a universe that's currently ripped in half with it's ashes blowing in the wind.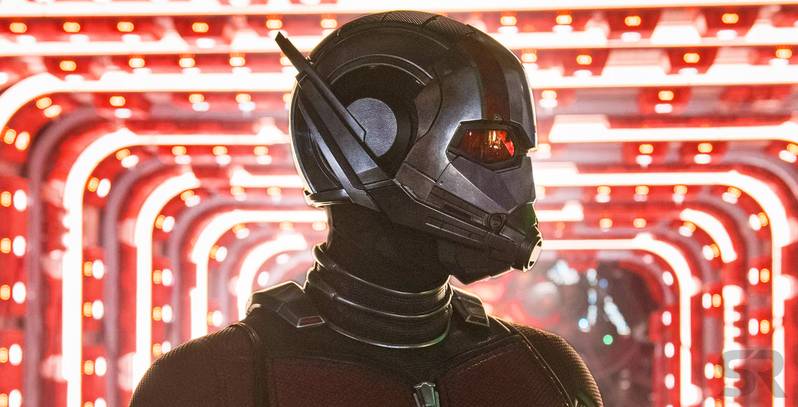 Created: 08/10/2018 18:33
Last Edited: 08/14/2018 19:08